Prevent Decay with Professional Fluoride Treatments
Enamel is the hard surface of the tooth that protects it from damage. When the enamel is compromised, your teeth become more vulnerable. A fluoride treatment at Northampton Family & Cosmetic Dentistry in Northampton, MA, can help protect your teeth against decay and other serious oral health concerns. While fluoride is generally recommended for children, adults who are prone to cavities and decay can also benefit from in-office treatments.
About Fluoride
Oral bacteria feed on the sugars in your mouth, turning them into acids. The food you eat and the sugars they leave behind breaks down the hard surface of the enamel, a process known as demineralization. During demineralization, your teeth are stripped of important minerals that keep your enamel strong and healthy. When the enamel wears thin, you are more susceptible to cavities, deep decay, and root canal infections. If these conditions are left untreated, they can ultimately lead to tooth loss. Fluoride remineralizes your enamel, strengthening the surfaces of your teeth to shield against these dangers. This quick, simple, and straightforward treatment helps to prevent problems from occurring in the first place, saving you time, worry, and money in the long run.
Where Can Fluoride be Found?
Fluoride is found throughout nature, in water and in certain foods. In an effort to improve dental health, most towns and cities fluoridate their municipal water sources. The mineral has also been added to numerous toothpastes and mouthwashes. While this is certainly helpful for your oral health, it is important to note that professional topical fluoride treatments offer maximum protection for your enamel.
Fluoride Treatment for Children and Adults
Professional fluoride treatments are exceptionally important for children, because their permanent teeth are still erupting. In fact, experts recommend exposing your child to fluoride beginning at six months of age, with the most critical timeframe ending around 16 years old. Professional fluoride treatments will strengthen the teeth during this time of growth and development.
A professional fluoride treatment only takes a few moments of your time, but can have a significant impact on your oral health.
Adults can benefit from fluoride, as well. In fact, if you are prone to tooth decay and cavities, routine treatments can help prevent these issues from developing. Patients with dry mouth, gum disease, or extensive restorative work can also take advantage of fluoride treatments to protect their investments and improve their overall oral health.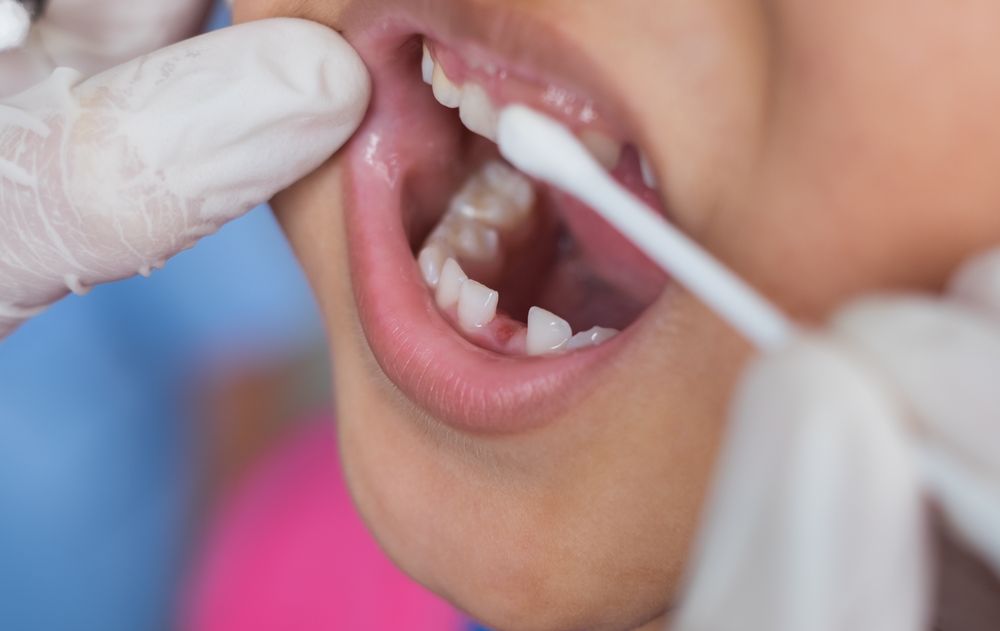 Receiving a Fluoride Treatment
Unlike over-the-counter products like toothpastes and mouth rinses, a professional treatment at our practice offers a high concentration of fluoride. Our in-office fluoride can be applied in the form of a varnish, foam, or gel, and only takes a few moments to complete. To administer the fluoride, Dr. Teddi Olszewski will either paint it directly onto the teeth, or place it in a tray, which you will insert in your mouth. Generally, the fluoride will be left on the teeth for approximately four to five minutes, and will then be thoroughly rinsed off of your teeth. Once your treatment is complete, we recommend avoiding eating or drinking anything for about 30 minutes. A professional fluoride treatment only takes a few moments of your time, but can have a significant impact on your oral health.
Schedule a Consultation Today
Fluoride can protect your teeth and prevent future problems. If you are interested in learning more about professional fluoride treatments at our family dentistry practice, or if you would like to schedule an appointment, reach out to a team member. You can call our Northampton practice at (413) 584-2902 or contact us online anytime.