Protect Your Teeth from Cavities with Dental Sealants
Plaque and acids that build up in the small grooves on the surfaces of molars can lead to cavities. Fortunately, to help protect teeth and prevent acid accumulation, Dr. Teddi Olszewski offers dental sealants at our Northampton, MA, practice. If you are prone to cavities, dental sealants can help keep your teeth healthy and prevent the need for dental fillings or other restorative treatments.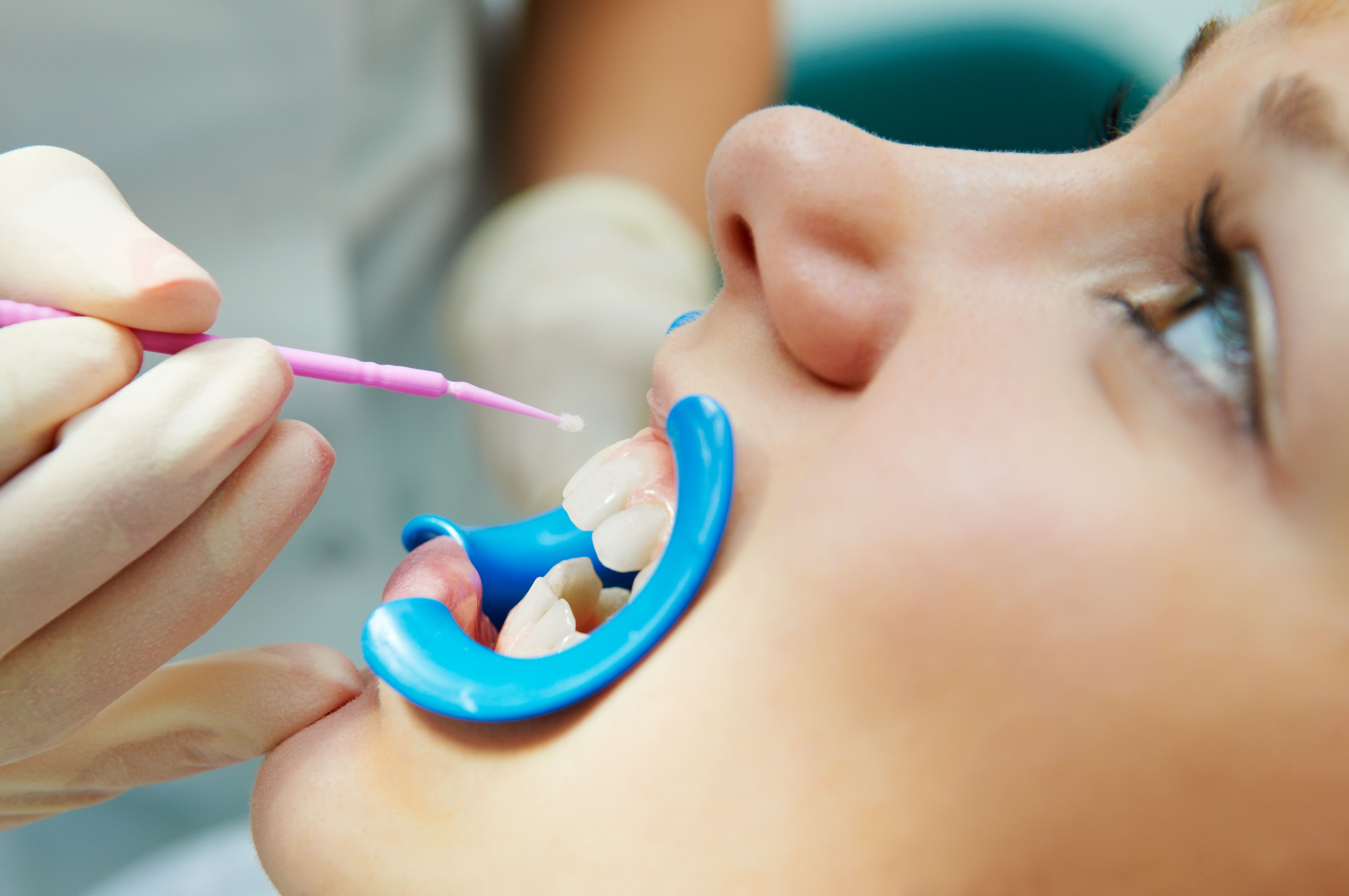 What Are Dental Sealants?
Dental sealants are clear, plastic coatings designed to cover and protect the surfaces of teeth. Sealants help prevent food and plaque from getting trapped between the tiny grooves. These tiny grooves, also known as cusps, are located on your back teeth, or molars.
These teeth break down food and are essential for long-term dental function. Molars are very important for children. Research has shown that the health of primary teeth and premolars can positively or negatively impact permanent teeth.
To help keep molars strong and healthy in children, dental sealants may be recommended as a preventive measure.
To help keep these molars strong and healthy in children, dental sealants may be recommended as a preventive measure. Although beneficial for children, dental sealants are an effective treatment for teenagers or adults who show early signs of enamel wear or are susceptible to tooth decay.
Who Can Benefit from Dental Sealants?
While dental sealants can be used on patients of all ages, younger patients with vulnerable teeth are usually who need them most. Candidates for dental sealants can include:
Patients with prominent cusps who have difficulty keeping food from getting trapped. This can cause plaque build up and eventually lead to enamel erosion.
Those with primary teeth; healthy baby teeth pave the way for healthy permanent teeth.
Young patients with developing molars who need help with maintaining their original teeth.
Those between the ages of six and 14 who have permanent teeth more susceptible to cavities.
Dental Sealant Treatment Process
The dental sealant treatment process is quick, easy, and noninvasive. Dr. Olszewski can complete the treatment in just one office visit. Before placing the sealants, the teeth will be thoroughly cleaned and dried. A special solution will be applied to the teeth to help the dental sealants bond. The teeth will be washed and dried again. After the sealant coating is applied, a special UV light will be used to harden the sealant in place. The plastic coating used in dental sealants is safe and effective, and when properly placed can last up to 10 years.
Properly caring for your dental sealants will help them last longer and also prevent unhealthy bacteria from developing. We encourage patients of all ages to brush their teeth at least twice each day and floss daily. Rinsing with an antiseptic mouthwash can help keep plaque buildup from forming. Dr. Olszewski will monitor your dental sealants and teeth during your routine cleaning and examination every six months.
Schedule Your Appointment Today
To learn more about cavity prevention for you or your child's teeth through dental sealants, schedule your appointment today. Patients can conveniently contact us online or can call Northampton Family & Cosmetic Dentistry at (413) 584-2902.