Dental Bonding: A Fast, Affordable Way to Enhance Your Smile
At Northampton Family & Cosmetic Dentistry, we are passionate about helping our patients achieve smiles that are not only healthy, but beautiful. To help patients rejuvenate chipped or discolored teeth, Dr. Teddi Olszewski offers dental bonding. This safe, effective, and affordable procedure involves applying composite resin to the surface of the tooth to achieve a beautiful, natural-looking enhancement. With proper maintenance, bonding offers long-lasting results, and you can undergo repeat treatments, if needed. Contact our office to schedule a cosmetic consultation and find out if dental bonding is right for you.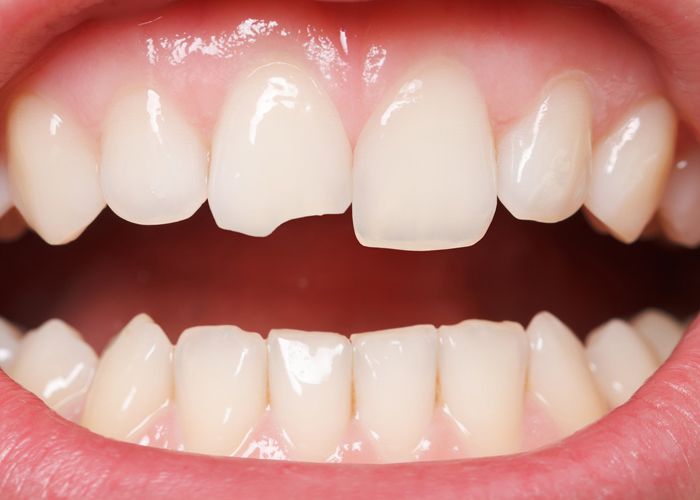 Many patients choose bonding as a way to "preview" the longer-term results of veneers.
Are You a Candidate for Dental Bonding?
Bonding can correct a range of cosmetic concerns:
Dental discoloration, especially if it is too severe for standard teeth whitening
Chipped or cracked teeth
Worn dental enamel
Small gaps between teeth
Irregularly shaped teeth
Bonding offers many of the same results as porcelain veneers. In fact, many patients choose bonding as a way to "preview" the longer-term result of veneers, which require alteration of your tooth and a more significant investment.
Before you can undergo any cosmetic dentistry procedure, it is important to be in good oral health. If you currently have decay or gum disease, Dr. Olszewski will need to treat these conditions before addressing the aesthetics of your smile.
What Happens during the Bonding Process?
After determining your candidacy for bonding, Dr. Olszewski will select a shade of composite resin that matches the shade of your teeth. After microetching your dental enamel to create a stronger bonding surface, she will apply the composite to the teeth you wish to treat. She will carefully conceal all blemishes and shape the material so that it has a smooth and natural-looking surface. After she has achieved your desired results, she will use a curing light to set the material. Finally, she will trim and polish it so that it appears natural alongside neighboring teeth. In a single appointment, you can expect a smile with renewed symmetry that complements your entire appearance.
Benefits of Dental Bonding
Because bonding is a highly versatile treatment, it can improve the appearance of most imperfections that do not affect the health of your smile. It can be used to treat one tooth or all your front teeth. Your rejuvenated smile can actually make you look years younger. In turn, you can feel much more confident, and you may find yourself smiling more often. Many patients find that a rejuvenated smile helps them experience greater enjoyment in both their personal and professional lives.
Dental bonding also offers several important practical advantages. First, the composite can last for years when you care for it properly. Maintenance is easy and involves nothing more than regular brushing, flossing, and trips to the dentist. In addition, bonding is very affordable, making it easy to budget for a stunning new smile.
Schedule a Consultation Today
Find out if bonding is the right cosmetic treatment for you. Contact Northampton Family & Cosmetic Treatment to schedule your consultation.